WHAT TO LOOK FOR IN AN INDUSTRIAL PLUMBER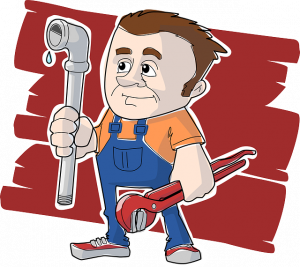 Are you a business owner in Australia? If you are, you must be aware that there are many costs that come with running a successful business. You will need to restock your business every now and then, pay some bills, pay salaries to employees, and subcontract some services regularly. Plumbing problems occur in business premises almost on a daily basis. Sometimes, the sink or the toilet is leaking, that tap is not working, the drain needs some unclogging, and that fixture needs to be replaced, and so on. You will sometimes find out that you are paying a lot more for plumbing than you are paying for your bills if you are not careful on the industrial plumber you decide to work with.
Industrial plumbers are not the normal plumbers you see every day working in homes. They are specially trained to handle sophisticated plumbing problems that occur in large premises, and are highly skilled in coming up with solutions to problems that might seem like giant puzzles that are nearly impossible to solve.
In Australia, there are thousands of industrial plumbers. In fact, it has become one of the most competitive business especially in urban areas. This has made it easy for masquerades to penetrate the market and succeed in their quest to mint millions of dollars from unsuspecting clients, while offering shoddy or no services at all.
You therefore, need to be careful when you need a plumber who will solve all problems in your business premises. Besides relying on your many referrals, here are 3 things you should always consider.
Skill
An industrial plumber should be highly skilled, and should be able to come up with solutions to problems promptly. First, skills in any profession are gained through education and formal training, industrial plumbing is not an exemption. Make sure that you check the certifications that show that the plumber has gone through a reputable institution of hi8gher learning for his/her education.
Secondly, skills are gained through experience. Never go for an industrial plumber who has just opened shop in an Australian suburb. Go for one who has worked in many problems similar to the ones you are facing, hence is able to develop workable problems in a timely fashion. Going for one with over 5 years in business is always splendid.
Lastly, skills are gained through research and innovation. Do not fall into a trap of a plumber who will not show you evidence of a unique problem that they solved, and left a client happy and satisfied. A plumber who has also won many awards shows that they are skilled enough to work on all your problems.
License
By having a valid license, it shows that the authorities in your local area are satisfied that the plumber you want to work with is highly skilled and is capable of providing quality workmanship. Licensing is one way to eliminate fake plumbers during your search.
Reputation
If you want to get the best industrial plumber, check what others are saying about them, and the ratings they have in online markets. Look at the reputation of the institutions in which they attained certification and accreditation, and then make your informed decision. Reputable one will never be a disappointment.