5 REASONS TO BECOME A MASTER PLUMBER IN THE US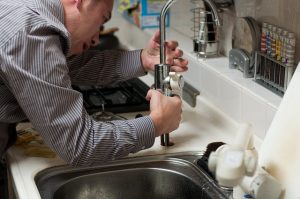 A master plumber in The US is basically the giant of all plumbers. When you become one, you will have the capacity to install and repair all aspects of plumbing systems The US can offer. You will be highly trained and qualified to offer professional advice about plumbing, and you can also majestically step into classes in prestigious institutions of higher learning across the third largest country in the world and offer training to future residential, commercial, industrial, and other plumbers. You will also have the opportunity to be called to major development sites and be given the honours of developing a blueprint of the whole plumbing architecture. Here, you will be expected to determine whether the all the building codes are met to the letter, and that the plumbing stays on budget.
Do you want to be a master plumber? If you do, the truth of the matter is that thousands of people have abandoned what the society regards as high-end careers, and have joined this amazing profession for the following reasons.
Independence
As a master plumber, you do not need to carry a long a brown envelope in search of a well-paying job from the American government. If you do, it would be because you want to. You can decide to go into it as an entrepreneur, and start a small plumbing company, which with diligent services to the ever-generous Americans can eventually grow into a multi-billion empire you never dreamed about in your whole life.
Job satisfaction
According to research, most jobs that satisfy people are those with humanitarian aspects. Master plumbing is actually one of them. As a master plumber, you will be a life saver. Without proper plumbing in residential and commercial premises, many dangers are posed to the people, and since you are involved in rectifying these issues, you will remain a hero or heroine at the end of the day.  You will also get job satisfaction when you see your many students succeed in their careers as plumbers.
Social interaction
A plumber, unlike many professions is not confined in office. You will always be called to people's homes and offices, hence interacting with many from all walks of lives. You will be able to develop many networks and references in your line of duty, hence earning a solid reputation that will be crucial to your business for life.
Physical and mental benefits
As a master plumber, you will always work out your body and mind, trying to develop solutions for various problems. This will help your mind to focus and stay sharp, while meeting all the physical requirements of a job, thus, keeping your body healthy and active.
Zero plumbing bills
As a master plumber, you will never need the services of another plumber for all your personal plumbing problems. This will help you save a great deal of your hard-earned bucks. You will also be able to use your skills and develop innovative ways that will curb regular plumbing problems in your vicinity without having to seek the help of overrated professionals in the field.